The Transcript Heroes story.
My name is Andrew Dodson, and I am the founder of Transcript Heroes Transcription Services.
Transcript Heroes Transcription Services Inc. is a Canadian registered Transcription Service (Business Number BN: 803268127). We are an established business and have been operating since 2015. We carry all the necessary insurance to provide services at the Federal and State level. We have completed thousands of hours of transcription for a wide variety of clients. We have been around a while.
Before establishing Transcript Heroes Inc., I worked as a social researcher in Public, Private, and Charity Sector Research for six years. During that time, I had numerous interviews and discussions transcribed, dealing with various Transcription Services.
However, I noticed that existing transcript services could only provide a maximum 24-hour turnaround, with no guarantees of accuracy or timely delivery. Each time I handed over my recordings, I felt like I was relying on faceless online services, hoping for the best. After facing a few let-downs at critical moments, I took matters into my own hands and handpicked typists to form a reliable transcription team—a team that I could trust.
Eventually, I started lending this exceptional team to my work friends and associates, expanding our reach to their associates as well. As our processes became more efficient, our team grew, and we received positive reviews from clients. Our success led us to be listed on the first page of Google, cementing Transcript Heroes as a reputable transcription service. We had arrived!
Apart from my work with Transcript Heroes, I am also involved in evaluation and performance development. Notably, I have participated in post-disaster recovery efforts for organizations like the Red Cross, All Hands in Haiti, and Oxfam in Cambodia.
In summary, my journey as a social researcher led me to establish Transcript Heroes Transcription Services, driven by the need for reliable and accurate transcriptions. Our success and positive reputation have allowed us to expand our services and engage in meaningful projects like post-disaster recovery work. I look forward to working with you.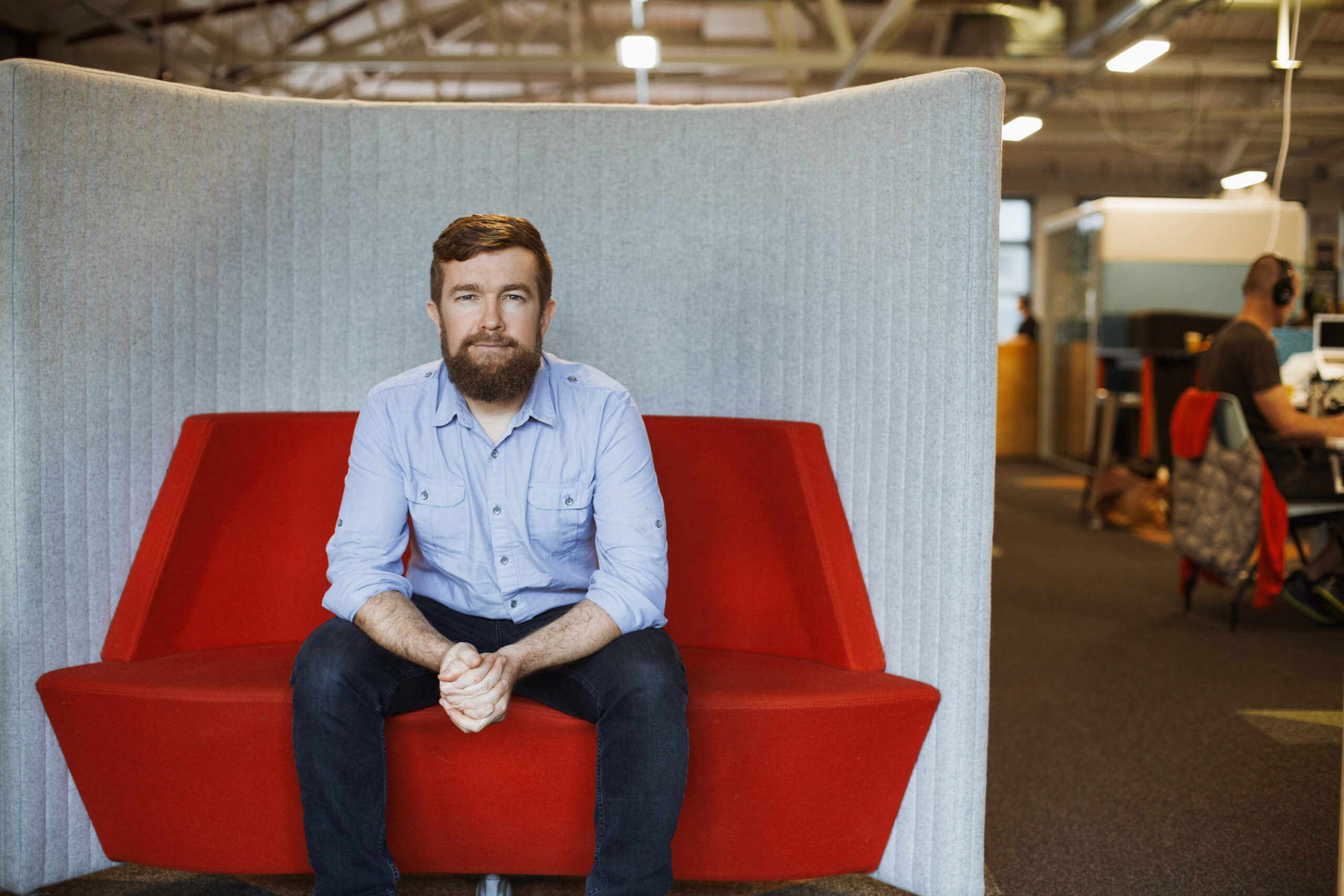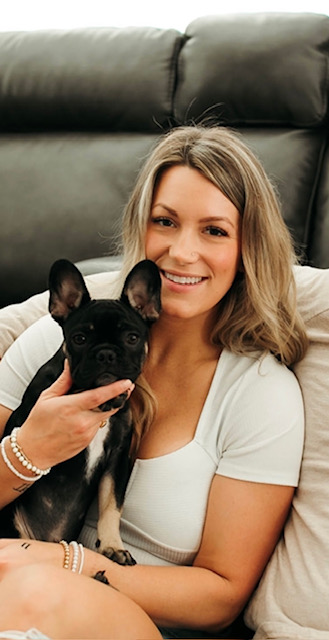 Brittney Streifel – Project Manager
Hi! Brittany here, Project Manager at Transcript Heroes. I will be the person answering your emails, phone calls and generally guiding your projects through our process. I love getting to know our clients and learning about their projects' particular needs, designing a tailored package that is effective, efficient and (hopefully) exceeds their expectations. I look forward to meeting you. This is me with my French Bulldog – Nacho. He is awesome.
The Transcription Team.
Our team is diverse, mainly either coming from Legal or Medical receptionist roles or coming from the film and production industry. Most of the team is based within the East Coast time zone. They are handpicked for their commitment and expertise. Many of the team have been with us for a number of years. We do not use AI / automated systems in our work.
If you are interested in joining. We are always looking for good people. Apply on the Transcription Jobs page.